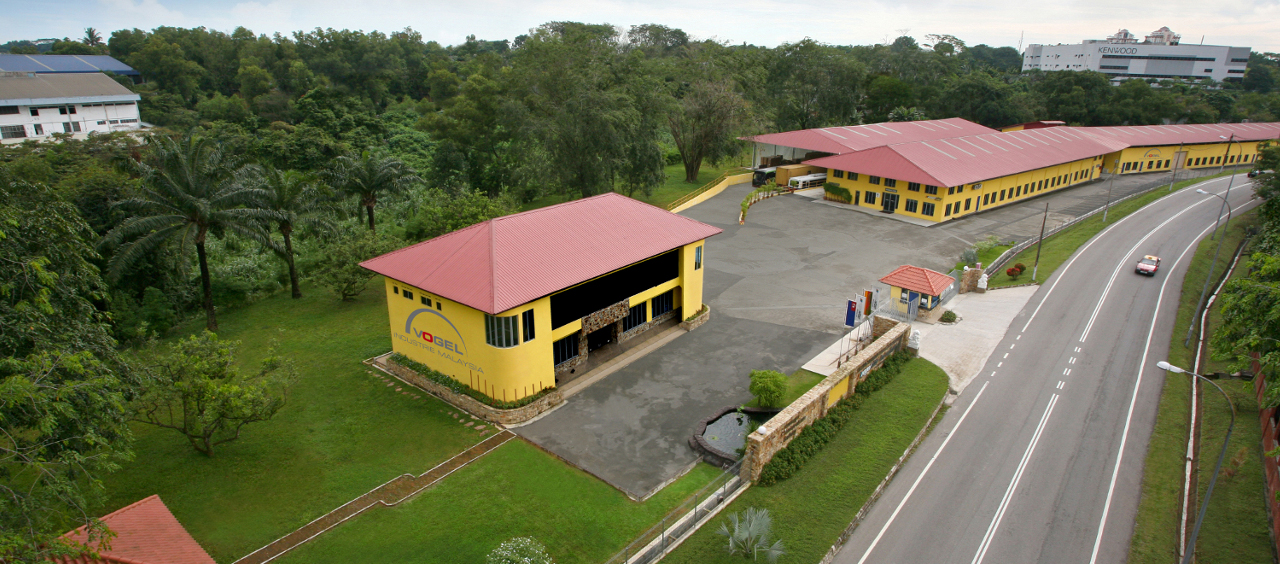 Vogel Industries (M) Sdn. Bhd. (formally known as "Vogel-Sitze (M) Sdn Bhd") is a joint venture company incorporated in Malaysia in 1994. It is owned by Vogel Management AG, a Swiss holding company and by its local partner Mr Tai Boon Huck (Managing Director). Vogel Industries manufactures and supplies high quality passenger seats for buses and coaches, combining the best of German engineering and local knowledge.

In 1994 the company started production of passenger seat under licence of company Vogelsitze in Germany, owned at that time by our Chairman Mr. Heiner Vogel. In 2012 company name was changed into Vogel Industries (M) Sdn Bhd and in 2014 Vogel Industries Malaysia started its own seat development, testing and homologation. This has also been the year of Vogel Industries 20th anniversary.

2017 has been marked by the constrution of a Center of Engineering at the actual factory in Johor Bahru and the installation of a test bench for static testing. This Tensile Test System has officially been launched in 2018.

OUR STRENGTH
From a local operation catering to the domestic market, it has grown into a dynamic international organization exporting to key markets namely Singapore, Hong Kong, Macau, Australia, New Zealand, Vietnam, Thailand, China, Philippines, Myanmar and Indonesia, in addition to the local Malaysian market. Between 80% to 90% of its products are exported to Asia countries, making it one of the largest export-oriented, regionally focused, high-end bus & coach seating companies in Asia.
Vogel Industries founder's philosophy and experience brings to the Asia markets the prestige & quality of the Vogel Industries' product, coupled with the advantage of a lower cost environment. Being based in Asia means it has up-to-date knowledge and understanding of each local market and is able to offer a high degree of flexibility and customization of the Vogel Industries' product to suit localized needs. Its successful strategy is evidenced by its strong market share position in many of the markets it operates in.
All manufacturing processes, procedures and controls are subject to strict coordination with the Vogel Group's mother company in Germany, Vogel Holding GmbH. Vogel Industries' ability to implement and maintain a stringent quality management system earned it the prestigious ISO 9001 certification in 2001.
Not one to rest on its laurels, Vogel Industries continues to develop and expand into new markets while strengthening its leadership position in existing markets. The newly created Asean Free Trade Area (AFTA) will unlock the vast opportunities in previously restricted markets. Beyond Asia, Vogel Industries is also looking at the dynamic North Asia region for further growth.